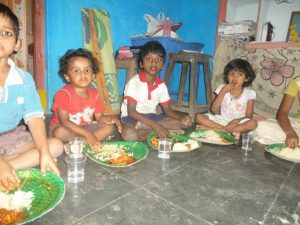 We are excited to kick off 2017 in a big way! We have partnered with an orphanage that is in desperate need of financial support. This is one of the many "in-home" orphanages around the world. It was begun to rescue orphan children who were living on the street, and children who were forced to work in the sex trade.
This children's home is funded by a few local residents, and the caregivers who work jobs outside the orphanage to support their mission.
They are located in one of the word's largest cities, so the needs are many. Right now resources are scarce, so they are only able to help about 15 children.
With your support we will provide them with the funds for water purification systems, food, and on-going monthly support for their everyday needs as well as education.
Please consider donating to help rescue these orphan children. Your monthly gift of $35 will feed, house, and clothe an orphan child for one month. One-time gifts are also appreciated, and used for items like winter clothes, bedding, water purification systems, and other big expenses.