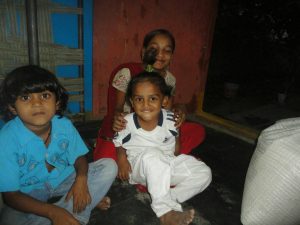 It's back to school time here in the US, and at our orphanage in India as well. Children there aren't much different from our children here. School supplies are pretty similar too. And just like our kids, children at the orphanage have out grown last year's clothes. So as you're out shopping for notebooks, No. 2 pencils, three-ring binders, new clothes and shoes please remember those less fortunate. Even a small donation can go a long way. Just $12 (US) can provide necessary school supplies for a child in India for an entire year. For a little more you can supply them with a new outfit and shoes.
Won't you please help an orphan child in need? You can make a tax-deductible donation with a credit/debit card or PayPal right now.
Thank you for helping change the world, one orphan child at a time.